Raising a child is just plain expensive. I remember when we had one on the way I was trying to figure out how much I should plan on spending to raise her the right way.
There were these figures about how it costs hundreds of thousands of dollars to raise a child and, to be honest, I got scared. I thought there was no way that was real. If it was, I was in trouble. I'd see one of those charts and think
Like could all those actually be true? I was hoping not. I mean a guy's gotta retire at some point right?
Being the budgeter that I am, I did my best to track these numbers through the years. Sure, they won't be perfect but I do feel they are pretty representative. As I write this in 2021 I have a 6 year old, a 4 year old and another one on the way (yikes!).
Cost to raise a child according to the government
One of the first thing I ran across was exactly what I didn't want to see. It was the dreaded "it costs a bazillion dollars to raise a child". It was the image below from this site.
If you take a closer look at that image you'll see they accounted for nearly everything in that mind boggling number. They included items like transportation and housing. I mean, sure the kids are going to cost something but I still need to have a car and a house.
The way I look at it, the costs to raise a child are the direct costs, out of my pocket each month. I see where they are coming from but, fortunately, feel the numbers below are more accurate.
6 Years of Spending Data on what a child cost's each month
Like I said, I'm a bit of a budgeter. I ask myself questions like how much should I be spending a month? I have also tried different types of personal budgets to see which one fits my household best. Given all of that, I've done my best to track how much my children have cost through the years.
Here is how much my household has spent on my children each month.
For a little context this starts in January of 2015 and ends in March of 2021. I had my first child in April of 2015 (which is why the big jump around then) and then I had another child in September of 2017.

To smooth it out a bit a put together a plot of the average per month for each year. Keep in mind that this is my total household spend. So when it goes up in 2018 that is because I added a second child to the mix in late 2017.
The numbers I'm presenting include:
Anything we spent on the child directly, even if they weren't born yet.
Any food we would have bought specifically for them (i.e baby food).
Childcare
Investing $75 a month in each of my children's 529 accounts
The numbers I'm presenting do NOT include:
Medical expenses
Food they add to the grocery bill after they are eating "adult" food
Keep in mind that you're lifestyle will change
When I was freaking out a bit with a child on the way, I forgot one important thing. I forgot that my wife and I's lifestyle would inherently change with a child. Sure, we didn't want to be hermits staying in our house all the time. However, it had to change to a certain extent.
No longer would we go out as much. If we did, it probably wouldn't be a nicer restaurant. We probably would be cutting down on the trips. You see what I mean. Its important to keep a good lifestyle with a child but some things have to change.
List of monthly child expenses
Here is a list of some of they key expenses and some ways to cut down on total expenses in each.
Groceries
This really is a difficult one. To a certain extent, groceries are groceries. Here are a few ways you can save. A lot of the increase comes from 0-18 months when you are buying specific food just for them. Once they are eating "adult" food then they kind of just roll into what you're already buying.
In that 0-18 month time frame one of your biggest expenses could be formula. My best advice here is to buy formula from Costco or Sam's Club. Its literally half the price of what you'll find at Target or Walmart and its the same quality because formula is regulated by the FDA.
Clothes
This one can get out of hand very quickly. Kids grow way too fast. We got my daughter a pair of shoes two months ago and they are already too small. I, more than anything want to say: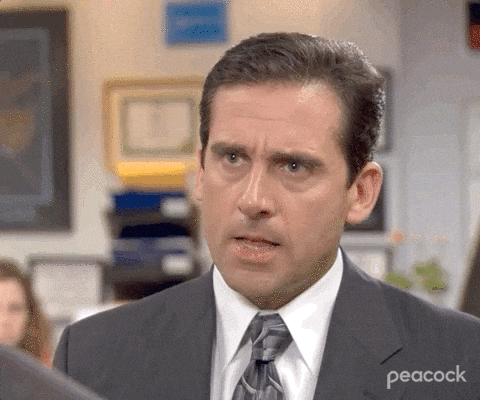 I'd do it, I just don't think it'd go over all that well.
Two pieces of advice for you on this front. First, find a family member or friend that would be interested in sharing clothes. For instance, if you end up having a girl, find someone that has had a girl before you and see if you could use some of their clothes.
My wife and I are fortunate enough to live in a big family and have found someone willing to do this with. If you look hard enough you'll be able to find someone.
The second big tip is to not be above buying second hand. Kids grow out of their clothes quickly and the ones they do have are going to get dirty. Second hand clothes are a great way to cut some of these costs.
Child Care
This is a big one. What we've had a lot of luck doing is finding a family member or someone we trust that is a stay at home mom. See if they'd be willing to watch your child while you're at work. Its the best of both worlds.
They get to do mostly what they were already doing and also get to make a little cash on the side.
Wrapping this up
Even if you do everything I laid out here, kids are still expensive. There is just not getting around that. It's worth it though. Every dime. Every second. Trust me.
That doesn't change the fact that they cost money. If you are really looking for a resource on your finances check out some different types of personal budgets. The biggest piece of advice I can offer is to pick a path and focus on the process. Its not easy but it will work.