I've found that my internet sleuthing abilities have grown dramatically since I've become a real estate investor with my first property. One of the superpowers that I have is how to find out who owns a property.
Its not an overly complicated process, however, its one of those things that I didn't know I needed until I needed it.
I'll be driving by a property that is run down and see who owns it. If its an LLC maybe I'll reach out to them. If they are behind on their property taxes I may also reach out.
Finding out who owns a property in the matter of a couple minutes makes me feel like this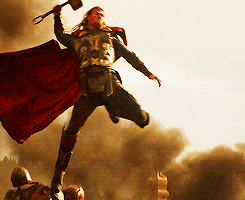 How to find out who owns a property
When you want to find out who owns a property the first place to start is with the assessor's office. Each county has an assessor and they nearly always who has the information you are looking for.
If I am looking at a property in an area I'm not all too familiar with I'll do a quick google search to figure out the county. Once I find out the county I simply do another search of "XX county assessor" and nearly every time I'm taken right there.
Once I'm at the assessor's site I sometimes need to poke around a bit. The most common term or acronym you're looking for is GIS. The GIS contains a few different things (maps, etc) but also has what is called property cards.
Once you find the GIS you'll be able to look for properties by address or name of the owner.
An example of finding a property owner
Lets do a real world example. Below you'll find step by step on how to find out the owner of a property with screen shots. An area that is around me is a town in northwest Indiana called LaPorte. Lets find a property there.
Step #1: figure out the name of the county.
I'll start here and google LaPorte Indiana county.
As you can see it turns out that the city LaPorte is in LaPorte county. Its the first link.
Step #2: Identify the Assessor's Office
To do this I'll simply google "LaPorte County Indiana Assessor's Office".
From there you can see there is a LaPorte county Michigan as well. Fortunately, the link we want is shown first.
Step #3: Figure out where the GIS is
Once I click on that link it takes me here:
This is where it can get a bit tricky and may take some poking around the site. I've seen it called "GIS", "Property Search" and a few other names. Once you've done this a few times you'll know the types of things to look for.
So this is an example where its not all to clear and I actually had to spent a bit of time looking around.
It turns out the gold "Assessment Information" is where I needed to go.
Step #4: Welcome to what you've been looking for
This is what you've been looking for. Here you can search by name or you can search by address. So if you're looking for a specific address it should be easy enough.
Step #5: Searching by name
One thing I periodically like to do is actually put "LLC" in the name box. It will show you all the properties in the area owned by an LLC. This means they are investment properties.
Going through that list and reaching out to some of the LLCs is a great place to start to look for properties.
Here is what the search results look like if I type "LLC" into the search box.
From here you can see all the owners of each property. If you click on the link beside the image you'll be able to find out even more information about the property.
This is a quick and simple process to identify who owns a property. I've done this dozens of times and several different counties. Once you've done it a few times you really get the hang of it.
If you are either a real estate investor or want to be one this is a great skill to have.