I'm not one to follow celebrities. I do, however, read a good bit about business and saw something the other day that intrigued me. Rihanna is a billionaire.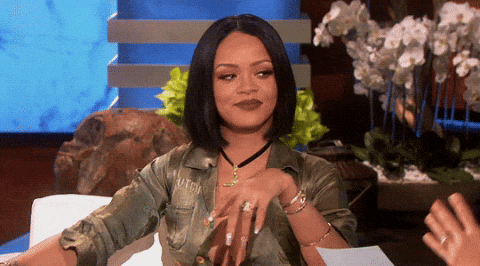 Now I do watch and track sports quite a bit. I'm an Indianapolis Colts fan so I've never been a huge fan of Tom Brady but I saw how he's launching his own NFT company called Autograph. One individual, I follow said that could be the most lucrative thing he's done to grow this wealth in his entire career.
I found both of these interesting because both Rihanna and Tom Brady are world-class in their respective fields. They have had a tremendous amount of success in their primary occupation and are still at it.
But they each saw (or likely will see in the case of Brady) tremendous growth in their net worth recently.
I'm on a mission to grow my net worth. I am about to cross the 500k mark in net worth and am looking to those ahead of me on the path to learn from them.
I took two primary things away from these two news articles recently.
Trading time for money has its limits
I've been reading and learning about growing my wealth for over a decade now. One thing I've learned is that trading your time for money isn't a long-term path to building your wealth. What I find interesting is that it works at all levels of income.
Rihanna has had a tremendous amount of success as an entertainer. I don't even follow that world (go podcasts!) and know her name. My kids belt out some of her songs. Without even looking I'd guess she's worth at least a couple hundred million from that.
Tom Brady is, well, Tom Brady. You know him and what he's done and, frankly, I don't want to write it down. Suffice it to say he's had a good career and, by now, has probably made more than any person in the history of the NFL.
Even with all their success THEY, of all people, still have limits on trading their time for money. Not only did they recognize this but they did something about it.
By making that decision their net worth is (or probably will) explode. The increase in net worth will not be because of their primary job.
They have been patient
The other thing that I took away is that they were patient. If you would have told Tom Brady when he got drafted that he'd one day launch an NFT company he'd laugh.
If you then told him it'd make him more money than football he'd think you are nuts.
Not only because that was 20+ years ago but because his focus was on being a football player.
Rihanna probably didn't go into entertainment looking to launch a beauty brand.
You know what their mindset has been every day since they got started? They want to beat on their craft every day working to become the best in the world at what they do.
That success creates opportunities.
Learning from Rihanna and Brady to grow our net worth
What can we take away from these two?
We need to be ultra patient
We can't make a lifetime out of trading time for money
Not having any patience and trading your time for money is the definition of running on the treadmill of life. Taking this path means working just as hard as everyone else but not having a whole lot to show for it at the end.
How to not trade your time for money on a small scale
I know you're thinking, I'm nuts. How can we learn something from these two and actually apply it to our lives.
I definitely think this is possible. What Rhianna and Brady have done is essentially have an ownership stake in a business or an asset. These businesses and assets grow largely without you tending to them and, as a result, your net worth grows.
So what opportunities do you and I have for something like this?
The primary way to buy ownership stakes in businesses is via the stock market. The two most common ways to buy shares in businesses are through index funds or buying individual stocks.
Another way to grow your net worth is by purchasing assets. While there are several paths, one I have chosen is by buying rental properties.
Will I ever be worth hundreds of millions of dollars? Probably not. By starting right now you can give yourself the greatest amount of time to grow your net worth and retire with wealth.

A lot of people just laugh when I say things like this because they don't think they could be a millionaire. What they haven't done though is the math. I've done the math and I think it's entirely possible for anyone to become a millionaire if they do two things.
Start buying ownership and businesses or assets and being patient.
Finance is oftentimes made into rocket science. It really isn't.
The great thing about all this is that it's simple. The horrible thing is that it takes extreme amounts of patience and discipline.