My grocery bill seems so much at times. Other times not so much. The stores we shop at for food are giant vacuums sucking up all our hard-earned money. I feel I'm constantly asking myself how much I should be spending on groceries.
At times, I've been pretty frustrated. Frustrated because I don't know if what we are spending is or isn't or right. Is it way low? Could be astronomical compared to other families?
No one shares (or even tracks for that matter) how much they are spending at the grocery store. Sometimes I just feel like Andy.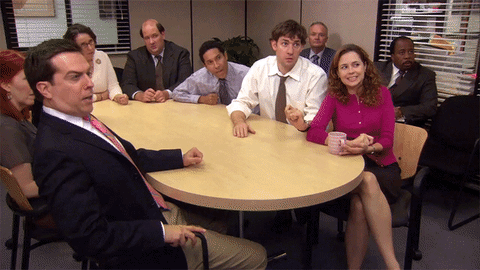 I've already been through this with overall monthly spending as well as the cost to raise a child. Both of those were helpful as I dug through everything.
When it comes to groceries, I've run across some resources (which you'll see below) but finally wanted to put my data out there. Consider this information from one crazed budgeter about his family's spending.
Whether you are happy with how much you're spending or you are pulling your hair out (you're reading the writing of a bald guy), I hope this is helpful for you.
Grocery Spending is Dependent on your situation
The most important thing to remember is that grocery spending is dependent upon your situation. Over time my family has grown, changed & made decisions based on our own dietary needs.
The data I have to share starts in 2014. This was a few years after my wife and I married but before we had any children. Since that time we've added our first child (2015) and a second child (2017). Along the way, we've done our best to try and make good healthy eating decisions.
As you are well aware, the likelihood of my situation being even like yours is low. Yet, provide some data about my family's spending habits at the grocery store.
Government guidelines for grocery spending
It seems it's so hard to find data around anything personal finance-related. I'm doing my best to share some information on groceries but another great source is the government. The USDA provides information for a variety of different scenarios.
If you want detailed information please head to this website. It's a treasure trove of information on various budgeting scenarios, age groups, and family sizes. This USDA resource was helpful for me when I was looking for some information on what was a good and bad grocery budget for my family.
While this exact plot isn't on the website linked above, this is a graphical representation of the data.
As you can see there are four budgeting scenarios: Thrifty, Low Cost, Moderate Cost & Liberal. Again, this data is specific to a family of four so if your situation is different I would head to the USDA site if you find this type of comparison helpful.
It looks like spending over $1,000 per month would be approaching the Liberal budget scenario from above. Around $750 per month would be more in the Low Cost or Moderate Cost category.
6+ years of my grocery spending data
Now let's take a look at my data. If you can't tell by now I've explored all different types of budgets and am a bit of a budget nerd. I accepted it long ago so don't hesitate to think the same. No hard feelings!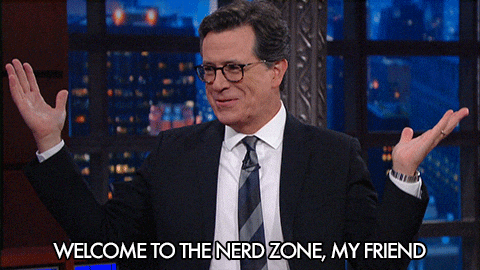 Almost 90 data points of monthly grocery spending
The data below show each month of spending at the grocery store for my family. The plot starts in January of 2014 and runs through May of 2021. Needless to say, it's a lot of information. There are a few main takeaways for me.
The first is that our grocery spending is a bit volatile. This isn't too surprising because of two main things that seem to have an effect on our grocery budget: having family over and vacations.
Having family over is so important to me and have always made it clear to my wife that finances shouldn't keep us from spending time with loved ones. Oftentimes, this means footing a good bit of the bill. I'm ok with that.
Vacations wreak havoc on our budget. There is always a huge spike the few days after we get back from vacation in our grocery spending. I mean it makes sense, it's a lot of money!
The second big takeaway is the trendline. It's been up and to the right since we had our first little one. This makes perfect sense but I am hoping that the trendline flattens out a bit.
While I'm interested in the month-to-month data, a lot gets lost when I am looking at each individual month. I'm much more interested in smooth it out a bit and looking at each year.
Annual Grocery Spending Plot
The plot below does that.
This plot shows exactly what I thought it would. It's not rocket science to think that your spending will go up as you add to your family.
Looking at this data it's clear there is a large jump between 2019 & 2020. I'd attribute that to COVID for all the obvious reasons.
Even though the year isn't over yet it does look like we are setting back into about $900 a month as a pattern. This is a number I'd be comfortable with so am hoping it plateaus a bit there.
What's your actual grocery spending number?
If you are the saver in the household one item you may have run across is what to even consider your grocery spending.
It's something I've given some thought to and I don't think there is a right or wrong answer. What I'm getting at is that the Walmarts of the world include everything from fresh fruit, to alcohol, to paper products, and even oil for your car.
The numbers I'm referencing (as well as the USDA) are only your food spending. I split out other items onto other lines. This frame of mind keeps random household products from increasing your spending.
I have different categories for grocery spending, alcohol spending, what I term "items" (paper products, personal care products, etc) as well as eating out.
Its a bit detailed so realize most won't go to that extreme. Yet, I realize that if I'm not tracking it then I can't correct it.