I'm on a journey to buy my first investment property. I've did all the reading, learning and googling one can do (probably more). When I've done my searching in the past I'm all like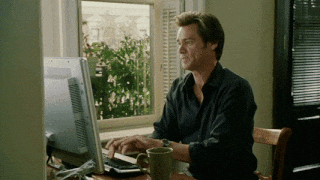 I'd be ready to rock and roll. I'd have my answers know what to do and then I'd start to think about the money it would take to do this, how hard I've worked for said money and then I'd feel like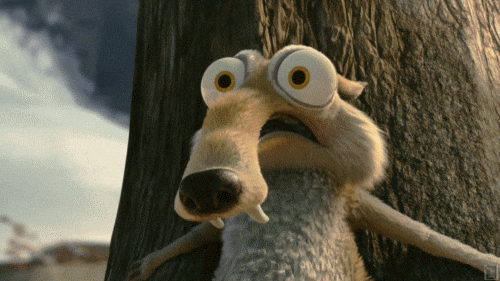 this isn't exactly the best feeling in the world.
Fortunately, I have officially decided to jump in with both feet. I'm at a point where there isn't any backing out now. Its both a good feeling and an anxious feeling.
I'm writing this and several other posts in real time as I go through the process. So far I've written about the unique situation I find myself in as well as my decision to set up an LLC to hold the property in.
One key aspect of purchasing an investment property is the mortgage or loan you need to take out. While I've previously purchased two houses before as my primary residence this process has been unique.
In this post we'll dive into residential loans, commercial loans and what it means to hold a property in an LLC.
Before we dig into any details let me be clear that I'm not a laywer, accountant or tax professional. Anything in this post is not a recommendation. I'm just sharing my journey!
Residential Loan
Getting a residential loan for your rental property is fairly straightforward. The beauty of it is that its the exact same process as getting a loan for your primary residence.
The terms on the loan are the same as well. You can get anything from a 15 year to a 30 year loan and the rates are essentially what you'd pay for your home mortgage. As of today's writing that could be as low as 3.50%.
Utilizing this type of loan keeps your financing charges as low as possible and allows your property to cash flow pretty well (of course that hinges as several other factors).
The downside is that this will affect your credit because the property is taken out in your name.
I wasn't a fan of this route because it would affect my credit and would play a role in my family's future if and when we want to move to a new house.
Commercial Loan for my investment property
I've learned the hard way that to hold your property in the name of a business requires a commercial loan.
Its not the end of the world but it does make quite a difference on the cash flow of the property.
There are two key benefits that I'm achieving when I hold this new property in an LLC. The first is that the property isn't in my name, its in the company's name. I am guaranteeing the loan but it won't show up on my credit report.
The second is that holding the property in the company's name limits my liability as an individual.
For example, if someone were to get hurt on the property and wanted to sue me, they couldn't. However, they could sue the business. This way the absolute worst case scenario is that they could get the house but they couldn't get any of my other assets.
Because I've worked hard to grow my net worth I want to shield those, and all the future, assets.
I reached out to three different banks in my area and got essentially the same response from all three regarding terms. The terms were:
Term length of 15-20 years (some banks only offered 15 years)
Interest rates between 5-6% (one bank actually had a rate in the low 4s!)
The loan gets the market interest rate every 5 years
Here is a great piece on how commercial real estate loans work.
My LLCs loan terms for my investment property
Because I elected to hold my home in an LLC it requires me to have a commercial loan. Its different for me to think about the COMPANY holding the house and not me.
My loan terms aren't technically set until I have a purchase agreement in hand but the basics are:
Interest rate around 4.18%
Term length of 15 years
Every 5 years the loan will get a new, market interest rate.
When I run the cash flow differences between a residential mortgage and a commercial loan it makes a pretty big difference.
The only benefit I have is that I have a long term tenant ready to live in my property so I'm not too worried about vacancy rates at the moment.
Getting prequalified for a commercial loan
Before I could put an offer in on a house I needed to get prequalified.
Strangely enough one bank actually said they wouldn't start working with me in any serious way until I had a purchase agreement.
When I said that to my realtor he said no seller is going to take your offer seriously unless you were pre qualified.
That made sense to me so reached out to another bank I was working with. They said they'd need the articles of incorporation from the state as well as my EIN.
If you're in need of an EIN I did some searching and you're actually able to go online and get one within minutes.
Once I had both of those to them I then needed to fill out a small business loan application.
After what seemed a lot of work I'm not pre qualified. The home searching is about to get serious!